Big Dave's Coupon Book
Print on print cardboard quality and Punch a hole through the margin where shown with the two white dots. Insert a cord or ribbon and tie with a know and tidy to suit either including a bow or cutting off the end of the cord or ribbon.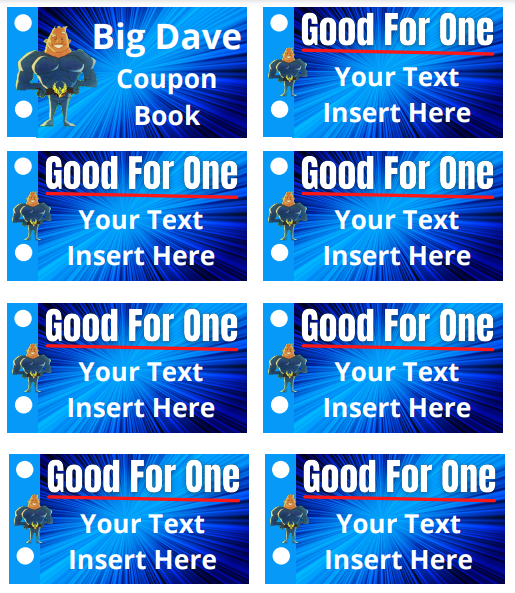 Parent and Teachers can use this to create individual tasks for either the home or the school classroom, for example, tidy bedroom, pick up toys, help with washing up, empty waste paper basket, assist a friend, feed the hamster etc.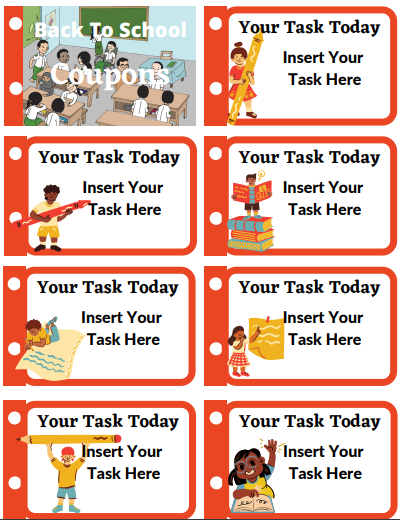 Big Dave Love Coupon Books
These Coupons can be used to express your love and affection such as for Grandparents, Mums, Dads, Brothers, Sisters, Friends and Relatives like Aunts or Uncles, or can be used for special occasions such as Valentines Day!