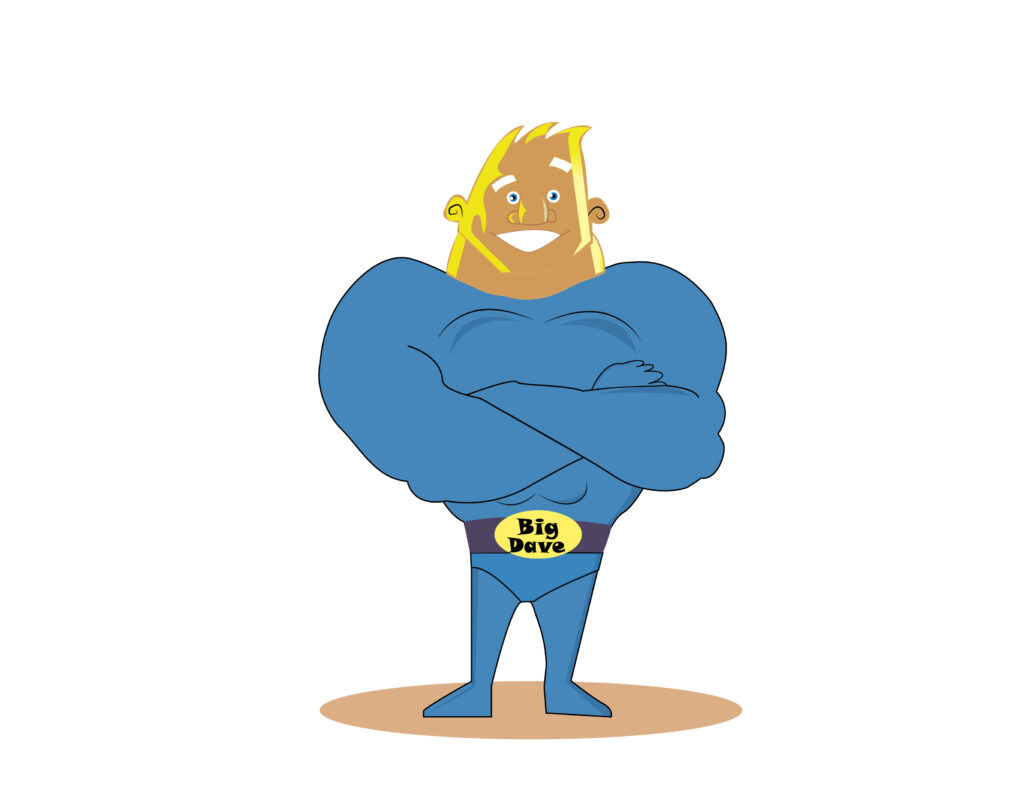 The new program Big Dave's Buddies. Early intervention on negative pathways.
Throughout Dave's direct contact with young people he provides clear pointers to encourage those youngsters to develop confidence in themselves collectively and as individuals while continuing to demonstrate a respect and understanding for all members of society. Dave's references to his own personal history described in informal but relevant style stand as powerful examples of how adversity and perhaps personal despair can be overcome.Success he affirms from his own personal experience comes from taking control of ones wellbeing (mindfulness). This leads on to allowing and demanding that everyone should take a responsible role in shaping and developing society.

The remarkable headway created by Big Dave in his spectacular but wholly relevant approach with his young people orientated and reasoned delivery, should be endorsed by schools , the police, governors and all those organisations that have a 'duty of care' to provide a structured, educational approach to follow the initial positive impact maintaining momentum throughout the remainder of that young persons school life.
The buddy program that we aim to run by Big Dave's CIC enhances and supports the work in schools addressing a number of areas I think the national curriculum, including :- programme of studying , citizenship at key stage 3
Framework for personal , social and health education at key stages 3 and 4
Personal learning and training skills – plats
Exercise , nutrition and mindfulness

They learn about fairness, social justice, respect for democracy, diversity at school, local , national and global level, and taking through taking part responsibility in community activities. It helps them to understand and manage responsibility a wider range of relationships as they mature and to show respect for the diversity of, and differences between people. PHSE helps pupils lead confident lives as individuals and members of society.
The early intervention programme for schools, Big Dave's Buddies,  invites young people to act as leaders and mentors to their peers. The buddies are encouraged to become positive contributors and help children develop the knowledge, understanding and social skills they need to help counter bullying and anti-social behaviour.
Children from as young as 5-14 year old and above who sign up as buddies receive helpful information to recognise and combat knife crime, bullying, grooming. They are also supported with mental health and other issues that impact children throughout their school life and into adulthood. Big Dave says; "The buddy program will help to address some of the social issues that young people are increasingly facing today. The core principle is based on respect for themselves and each other. It will offer support to enable young people to develop individual skills, strengthen their coping strategies and influence their daily choices in an interactive society. The message delivered is to think before you act."