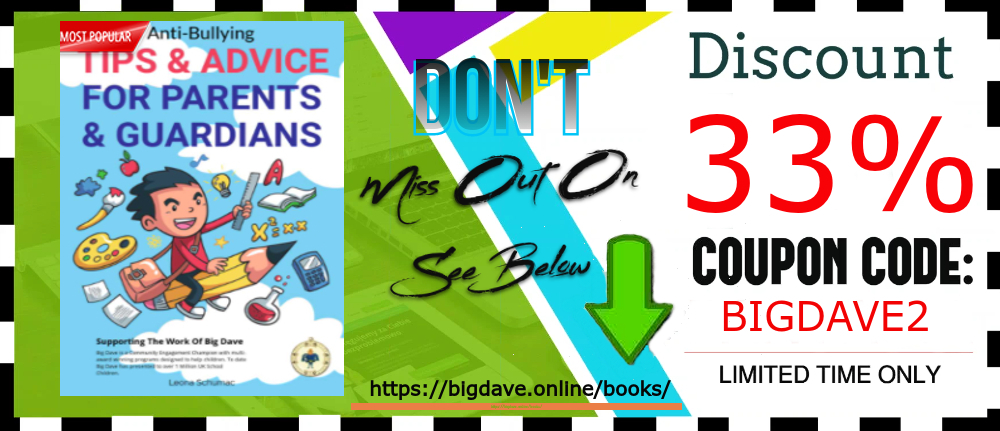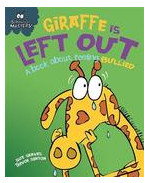 Giraffe is Left Out – A Book About Feeling Bullied (Paperback)
Sue Graves see book
This simple, engaging story is the perfect way to introduce young children to what bullying is, and help them become aware of how their behaviour can impact on other children.There are even suggestions for activities and ideas to talk through together to help children understand. When Leopard arrives at Jungle School, Giraffe doesn't want to include him and tries to exclude him from joining in. So when Leopard has a birthday party he doesn't invite Giraffe, even though he has invited all his friends. Slowly Giraffe begins to understand how Leopard must have felt when he started school. Can the two of them learn to become friends after all? The Behaviour Matters series of picture books provide a gentle means of discussing emotions, boosting self-esteem and reinforcing good behaviour. Supports the Personal, Social and Emotional Development Area of Learning in the Early Years Foundation Stage, and is also suitable for use with children in KS1 and can be used to discuss values. Suitable for children 3 years plus.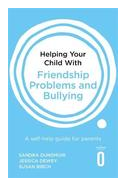 Helping Your Child with Friendship Problems and Bullying (Paperback)
Sandra Dunsmuir see book
Is your child struggling with friendships at school? Have they been the victim of bullying? If so, this can be a stressful time, as you struggle to support your child when they encounter difficulties during their school education. This essential guide provides informed advice for parents and carers about how to support your child when they encounter difficulties with friendships and bullying. Accessibly presenting research and proven techniques that work in a primary school context, this book introduces you to the range of challenges encountered by children in school, and will help you work alongside the education system to give the best possible support to your child. This book can help you with: – Focusing on your child's social development – Understanding children's behaviour and social responses – Planning strategies appropriate to a range of difficulties and situations Written by experts in educational and child psychology, this step-by-step guide is for any parent who is seeking suggestions and guidance on how best to support their child. Helping Your Child is a series for parents and caregivers to support children through developmental difficulties, both psychological and physical. Each guide uses clinically proven techniques. Series editors: Professor Peter Cooper and Dr Polly Waite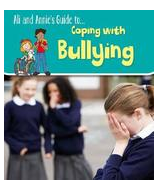 Coping with Bullying (Hardback)
Claire Throp see book
Have you ever had an argument with your friends? Have you been bullied before? If you haven't, perhaps you don't even know what bullying is. This useful book gives lots of information about bullying and falling out with your friends and how to deal with it. Characters Ali and Annie will guide you through the issues and give you advice and 'top tips', while Charlie the dog shows that he understands how you might feel.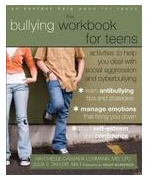 Bullying Workbook for Teens (Paperback)
Raychelle Lohmann see book
The Bullying Workbook for Teens incorporates cognitive behavioral therapy (CBT) to help ease anxiety, fear, stress, and other emotions associated with being bullied. The workbook is made up 42 step-by-step self-help activities designed to help you learn anti-bullying tips and strategies; manage emotions such as anxiety, fear, anger, and depression; and learn constructive communication skills to help you express your feelings. With this workbook as your guide, you will also learn how to identify toxic friendships, how to build your own self-confidence, and importantly, how to ask for help when bullying gets out of control or if you are feeling suicidal. The exercises in this book are designed to be useful in everyday situations, so that you can combat bullying or cyberbullying in your life. Whether you are a straight A student, a cheerleader, a member of the LGBT community, or encompass all of these things, you should know that bullying can happen to anyone. But there is hope to make a change and stand up for yourself, once and for all. If you are a teen victim of bullycide, this book will offer sound psychological support to help you gain confidence in yourself and in your interactions with others. It is also a great resource for parents, educators, and counseling professionals.