Big Dave Face Masks – Bringing You Products Designed To Help With Personal Safety & Wellbeing In Mind. Order Form Is Shown Here<<.
We can now offer Big Dave Face Masks that can be bespoke with a name, which could be your child's name or a nick name. Although the images show the traditional pink and blue there are other colour options please request this on the email and we can check the colour match.
It is important that each child uses their own mask and takes responsibility for this, so what better way than to have their name on the mask. It also helps people to identify them and refer to them by name.
The bespoke service allows us to include a text name of your choice and if you have more than one child then this will be helpful to determine that they have the right mask on them and not their brothers or sisters mask.
Please email for enquiry as a choice of 'any design is available on request' as prices will vary (please note copyright issues are your responsibility if asking for another design).
We will donate £1 towards the Big Dave Early Intervention Program for children from every sale made from the sale of the face masks.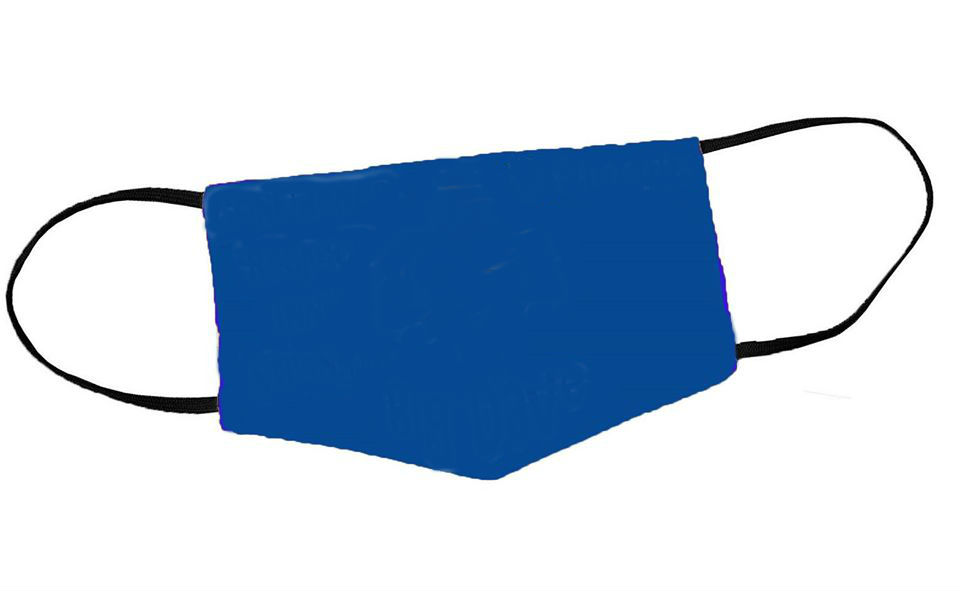 The mask shown above is a plain mask available in the blue showing no image or text £6.99 (postage included)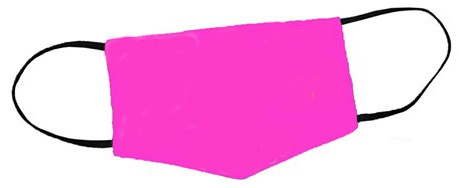 The mask shown above is a plain mask available in the pink showing no image or text £6.99 (postage included)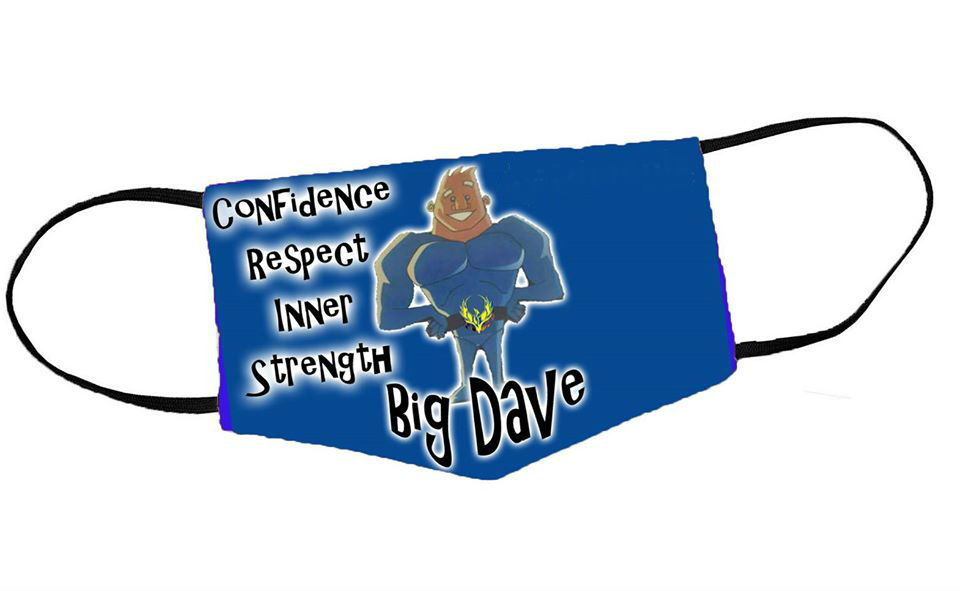 The mask shown above is a standard mask available in blue or pink showing the standard text £8.99 (postage included)
The mask shown above is a bespoke mask available in blue or pink with the standard text removed Priced £7.99 (postage included)
The mask shown above is a bespoke mask available in blue or pink with no standard text shown plus a change to the name £9.99 (postage included)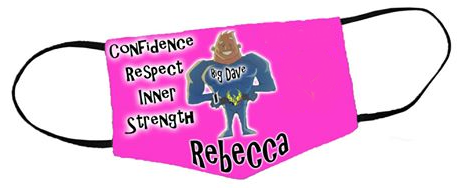 The mask shown above is a bespoke mask available in blue or pink with the standard text shown plus a change to the name £9.99 (postage included)